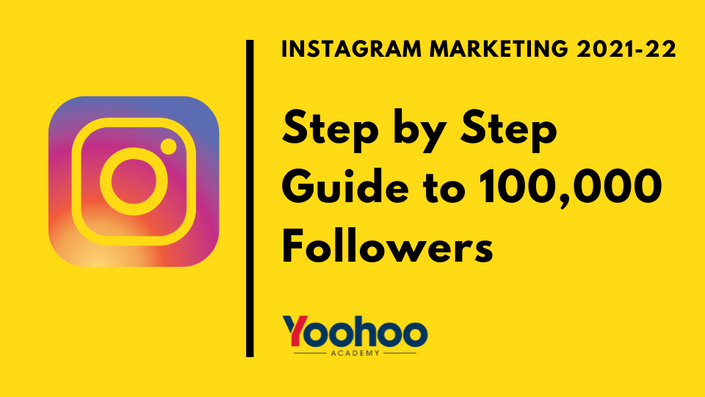 Instagram Marketing in 2021-22
The easiest, yet most efficient Instagram Marketing Course online to help you grow your followers and convert them into customers
About - Instagram Marketing Video Course
Using Instagram is one thing, but making profits off of it is something that is a hot trend these days. Learn Instagram Marketing Course from Yoohoo Academy to reach over a billion customers. Learn strategies to target followers that can convert into customers and significantly contribute to your revenue.
Yoohoo Academy's Instagram Marketing Certificate Online Can Help You Turn Around Your Business Into A Profit Hub! From Followers to Paying Customers In The Blink Of An Eye!
Learning Outcomes Of Yoohoo Academy's Instagram Marketing Course online
Introduction to Instagram Marketing – The Basics
Reasons Why Marketing Attempts Fail On Instagram and How To Avoid Them
Strategies For Success On Instagram
Using Facebook for Instagram Post Promotion
Structuring The Perfect Content For Marketing
Reverse Engineering The Competitor's Tactics
Analyzing The Competitors And Uncovering Their Strategies
Our Instagram Marketing Course online will take you one step at a time, starting from basics and all the way to creating powerful profiles curated for businesses that touch lives. By earning this Instagram Marketing Certificate online, you will learn the essential tactics to appeal to your customers and even help you revamp your established account to overcome its shortcomings and observe real growth.
The Instagram Marketing Certificate will attest to your command over promotional and marketing strategies that help to gain thousands of followers who interact with your business account on a daily basis. in essence, this Instagram marketing video course covers A to Z of what you need to know to succeed on Instagram.
Take the lessons at your own pace and implement practical lessons on a regular basis to observe the live growth and practicality of our lessons. By the time you are done with Yoohoo Academy Instagram marketing course, you will have command over relevant strategies that will enable real growth, increase your followers, and convert your fans into loyal paying customers.
Your Instructor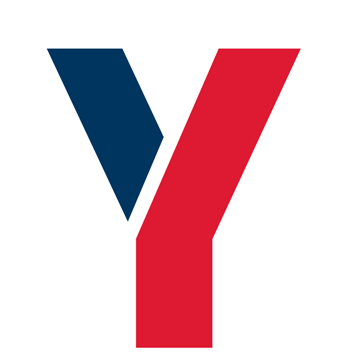 Yoohoo Academy has taught 100,000+ students everything from Lift Style to Fitness Training, Cyber Security, to Ethical Hacking, Facebook Ads, to SEO, Email Marketing, to eCommerce, Business Investing, to Social Media Marketing, to Launching your own Business, Marketing/Ad Agency!
Yoohoo Academy is a Multination company that offers an ever growing range of high-quality online courses that teach using hands-on examples from experts in the field of study and tested research; all backed with high-quality, studio voiceover narrated videos! The emphasis is on teaching real life skills that are essential in today's world.
All Yoohoo Academy courses are taught by experts in their field who have a true passion for teaching and sharing their knowledge.
Frequently Asked Questions
1. What is the course duration?
The duration of the Instagram Marketing Certificate online is dependent upon your pace. You may start right here, right now, and take it on as you please.
2. What is the duration of my access to the course?
You'll be glad to know that your access to the course is for a lifetime! That's right, just enroll in the course and access it anytime, anyplace, and on any device, you please.
3. What if I find this course unsatisfactory?
Though all our courses have a high degree of customer satisfaction, in case you are displeased with the course, contact us within the first 30 days of your purchase and get a complete refund free of any hassle.
4. Do you provide refunds in case the course is not what I expected?
As we stated before, Yoohoo Academy Instagram Marketing Video Course comes with a complete and unconditional refund. Our money-back guarantee can be availed within the first 30-days of the purchase of any course. We have had only limited such courses where we had to offer a refund, but when we had to, we did. 100% funds returned. That is our promise.
Whom This Course Is For?
Yoohoo Academy's Instagram Marketing Course is ideal for beginners who are new to Instagram Marketing along with accounts (personal and business) that have 10,000 followers or less.
Our Instagram Marketing Course online empowers people/businesses who are seeking proven business strategies that help grow businesses on Instagram and convert followers to paying customers.
Instagram Marketing Video Course is for everyone who is willing to learn how to use the highly beneficial Instagram marketing tools and keep up with the latest marketing features that are frequently offered by Instagram.